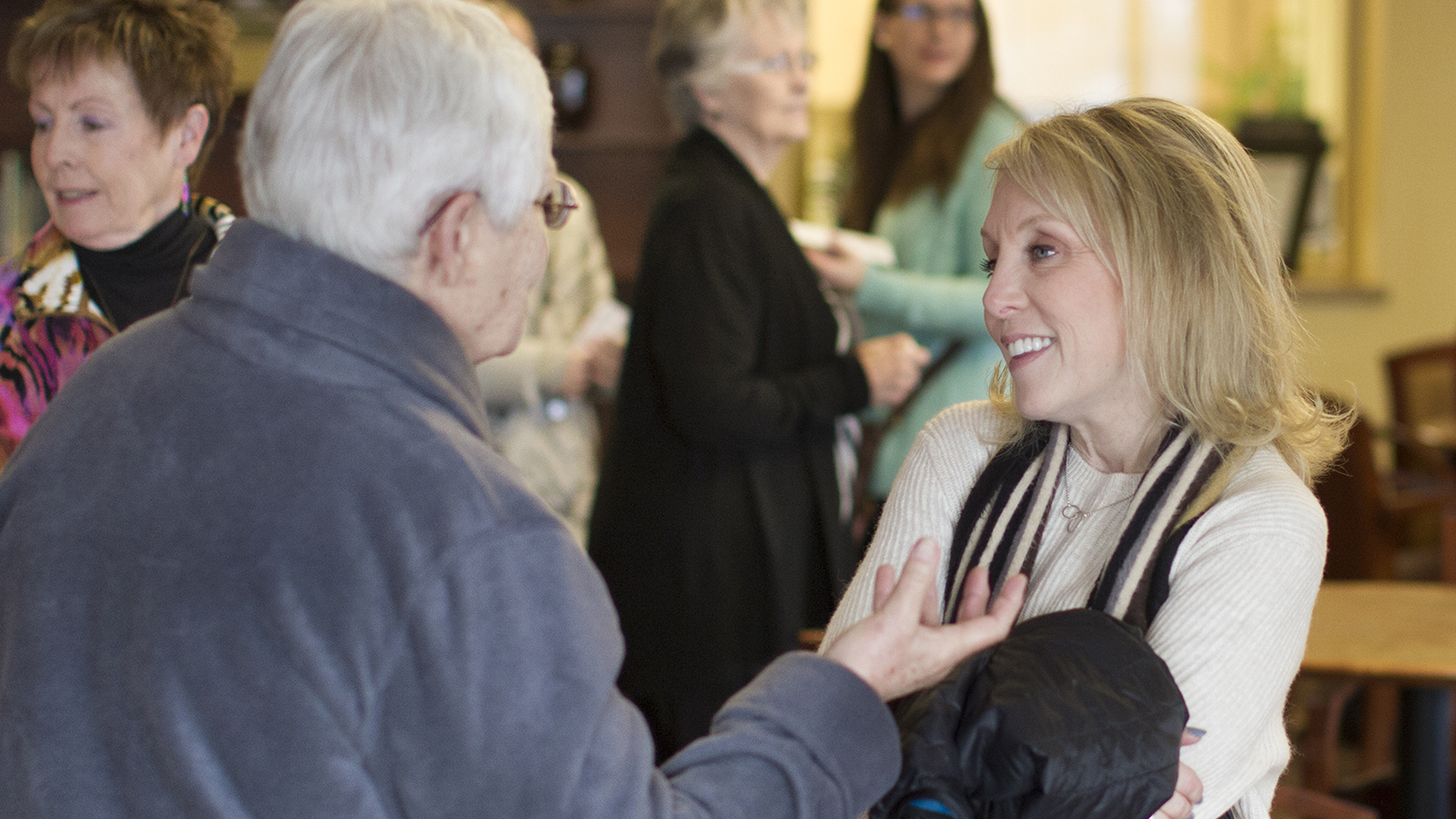 Welcome, in the name of Christ!
You are always welcome at Christ Lutheran Church! We invite you to come worship with us! Whether you are attending church for the first time, or you are an active church-goer, you may have some questions before walking through our doors. If you don't find what you are looking for below, feel free to call or email us.
Directions
Christ Lutheran Church is located at 600 North Ford Road in Zionsville, IN. (From the corner of Oak Street and Ford Road, go approximately six tenths of a mile north. Christ Lutheran Church is on the west side of the road.)
Our facility is handicap accessible. Visitor and handicap parking are located in front of the main entrance to the church.
What to Expect
What are your worship times?
Our regular schedule, with worship on Sundays at 8:15am and 10:30am and Education Hour at 9:15am. We offer a summer schedule, from June 2 through early August, with worship on Sundays at 9:00am and 5:30pm.
See our 2020 worship info here, which deviates from our traditional schedule due to COVID-19.
Where do I park and enter?
You are welcome to park anywhere in our front, side, or back parking lots. Handicap spots are available in the front lot. You can enter at the doors under the steeple in the front, or the center doors in the back of the church.
What should I wear?
Come as you are! You will find a variety of dress, from suits, to khakis, to jeans.
What are your beliefs?
Christ Lutheran Church confesses the Christian Faith as reflected in the creeds and confessions of the Lutheran Church. We are a member congregation of the Evangelical Lutheran Church in America and subscribe to its teaching. Read more about our Beliefs.
What is your worship style?
At Christ Lutheran Church, you will experience a variety of traditional worship styles, which proclaim the Gospel of Jesus Christ through the reading of Scripture, and include singing of music, lively preaching, and celebration of Holy Communion each week.
Can I take communion?
Yes, as a baptized Christian, no matter what tradition, seeking the blessings of Christ's true body and blood in the bread and wine of Holy Communion, you are welcome at His table.
Are children welcome in worship?
Yes, children are important members of our congregation at Christ Lutheran Church. Children of any age are welcome in our congregational worship services. Yes, they giggle, they poke, they squirm and swing their legs, because they are children. Children gift us! When noted in the bulletin, your children can attend the Children's Message, in our church lobby, during Pastor's sermon. Children's bulletins or activity bags are available from the ushers.
Do you have a nursery?
Yes, you can drop your child off in the nursery (across from the church office) during the 10:30am worship, and our summer worship services. The nursery is also staffed for our midweek Advent and Lent services. Children from birth to age four are welcome to play with our volunteers.
Do you have Sunday School?
Yes, you are invited to attend our Education Hour for all ages at 9:15am on Sundays. There is no Education Hour over the summer.
Become a Member
Twice a year, we offer our New Member Class. On a Saturday, we meet to discuss a variety of lively topics, from reading the Bible, to praying, to the Lutheran traditions that make our faith community distinctive. This is a great opportunity to learn alongside other seekers, to ask questions in a supportive and safe environment, and to meet some friendly faces along the way! We follow the class with lunch with your new member sponsor and some of our church leadership. The following Sunday, you are invited to join our faith community during worship. You are always welcome to attend the class even if you aren't quite ready to join. To learn a little more about us, visit Who We Are.