Christ Lutheran Church has paid staff and many volunteers who give their time, talent and spiritual gifts.
Meet our Staff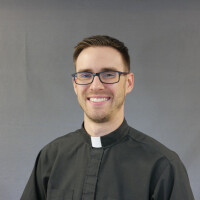 Wesley Smith
Pastor
Office: 317-873-3242
E-Mail:

Pastor Wes received a Bachelor of Arts in Religion/Religious Studies from Susquehanna University in 2010 a Masters of Divinity from Princeton Theological Seminary in 2013, and a Master of Sacred Theology from The Lutheran Theological Seminary at Philadelphia in 2014. He has served in his first call for 3 small churches in south central Pennsylvania.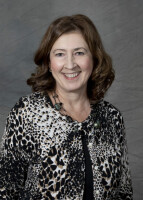 Rhonda Blacklock
Music Director
E-Mail:

Rhonda Blacklock received a Bachelor of Music from the American Conservatory of Music in Chicago and a Master of Music from Bradley University. Rhonda is currently an Assistant Director at Purdue Musical Organizations, Purdue University, where she directs Purdue Bells and Heart & Soul.
Originally from Illinois, Rhonda and her family have lived in Indiana for the past 30+years. Rhonda and her husband Ron have 2 adult children, (Nick and Kaitlin), 2 granddaughters (Addison and Wren) and a grandson (Xander). Rounding out the family are Cricket and Cannon, 2 spoiled Cavalier King Charles Spaniels. When she's not making or teaching music, Rhonda likes knitting, crafting of all sorts, and hugs from the grandkids.
Melissa Woldman
Preschool Director
Office: 317-873-3232
E-Mail:

Melissa joined our staff in July 2021! She relocated to the area from Roanoke VA, with her (high school sweetheart) husband Scott and their 4 dogs. She graduated from the University of Delaware after earning a Bachelor's degree in Early Childhood Development and Education. She began her teaching career directly after college for several years before starting a family. She has two beautiful grown daughters who she had the pleasure of staying at home with for many years. While at home raising our daughters, Melissa was able to help her husband grow their local business in Roanoke and had the pleasure of watching it grow for over 20 years. Once her girls had grown into their teens, she quickly rejoined the work force as a director of a local childcare center in Roanoke, VA. Melissa and her husband enjoy the outdoors and like to spend their free time kayaking, relaxing and just enjoying life together.
Tina Lizama
OFFICE ADMINISTRATOR
Office: 317-873-3242
E-Mail:

Meet our Congregational Leaders
Governance Board
The Governance Board at Christ Lutheran Church focuses on the long-term mission and well-being of the congregation. Contact the Governance Board at .

Connie Niessink, President
Jeff Berger, Vice President
Jamie Stewart, Secretary
Cindy Cannedy, Treasurer
Bob Behrend, Member
Randy Eugenio, Member
Jennifer McKinzie, Member
JoAnne Tuffnell, Member
Mission Ministry Leadership Team (MMLT)
The Mission Ministry Leadership Team includes many leaders that help support our ongoing efforts to engage our members and serve the community.