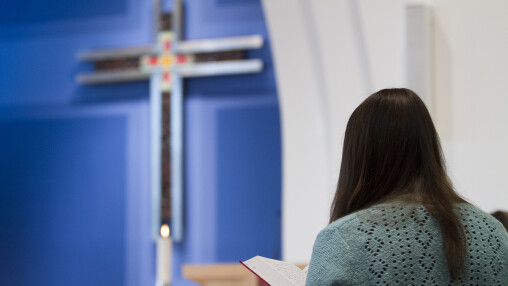 Worship Information
We offer in-person worship on Sundays at 10:30am, which is also streamed on Facebook Live . Should our county's advisory level change to orange or red, services for that Sunday will be moved to virtual, so please watch the eNews to stay up to date.
RSVPs required by the Friday prior to the service (see below for link). Space is limited to 55 people in order to ensure social distancing. At the continued recommendation of the Synod, the American Choral Directors Association (ACDA) and the National Association of Teachers of Singing (NATS), we will not be singing together. Soft spoken responses are encouraged.
Considerations about caring for your Brother and Sister while attending are:
Only attend if healthy and well.
Wear face coverings over your mouth and nose while you are in the building.
Do not congregate in the inside common areas on the way in or after the service.
Sit distanced from other family groups by keeping 4 chairs between groups in a row, with rows already being placed 6 ft apart.
When you enter a row, go to the outside most seat so that no one need to cross in front of you to get to a seat.
Follow ushers directions as to dismissal.
Place offerings in the respective containers in the narthex area.
Abstain from shaking hands, a simple nod will do.
There is not currently nursery childcare offered, but children are always welcome in worship.
Learn more about our worship style here.
RSVP for In-Person Services
If you click to RSVP and there are no slots available, that means the service is at capacity. Capacity is set to ensure social distancing. You are welcome to join us via livestream.
Worship Bulletin
Giving
View all of our current giving options here.