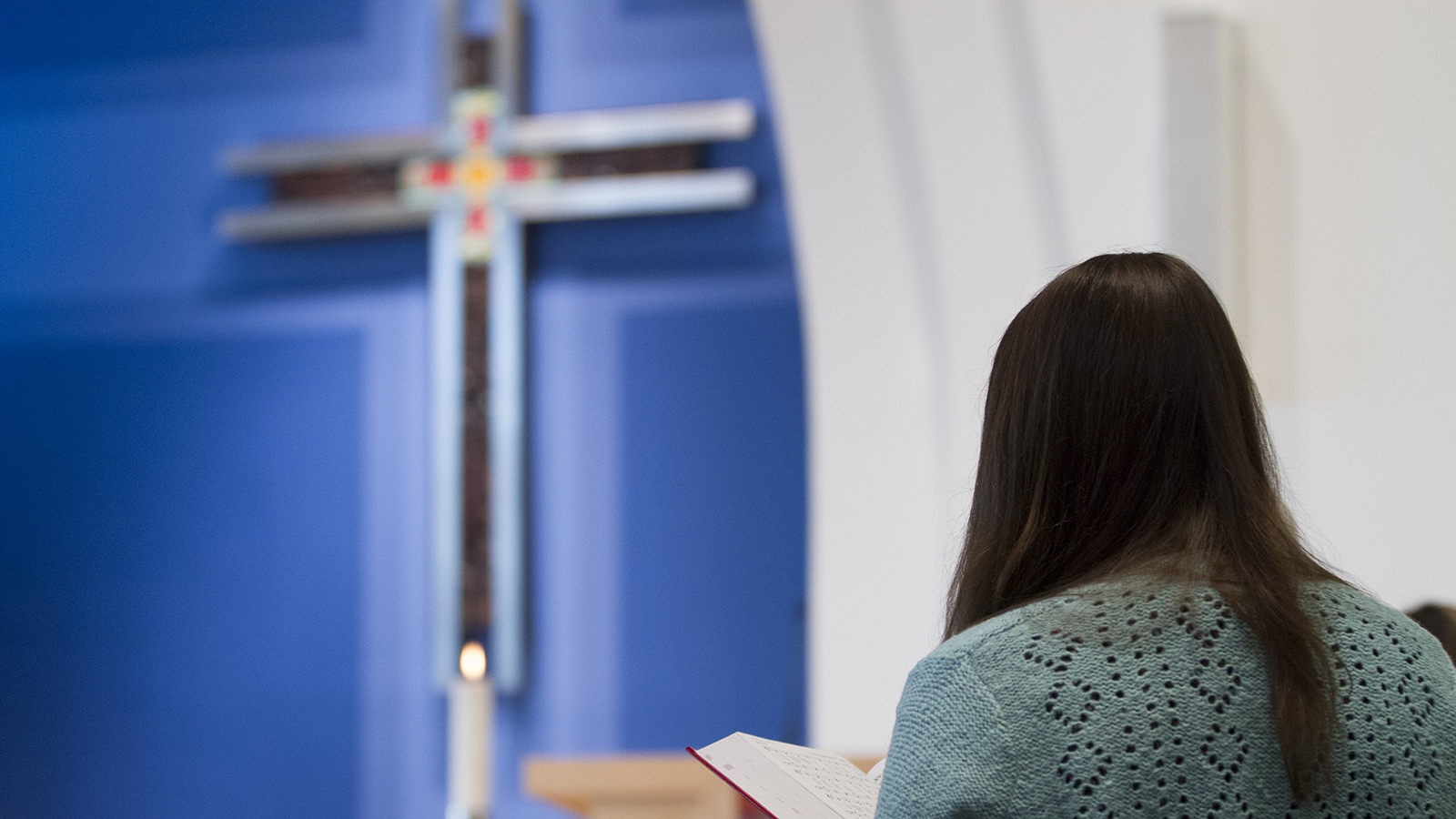 At Christ Lutheran Church we follow the liturgical calendar as a way to enrich our worship and our spiritual life together. In each season of the liturgical calendar, we focus on different aspects of Jesus' life and ministry. Moving from season to season, the liturgical calendar highlights themes that we might otherwise miss.
We decorate our sanctuary according to each liturgical season. Colors, symbols, banners, and art are like a Gospel for our eyes, in concert with the Gospel we hear with our ears. This multi-sensory approach to worship helps to center our thoughts and feelings as we give worship to God.
At Christ Lutheran Church, our worship celebrates the sacred story of God's mighty acts through history. This culminates in our salvation through the gift and sacrifice of Christ Jesus. During worship, we:
Proclaim the Gospel of Jesus Christ through the reading of Scripture, singing of music, participation in the liturgy, lively preaching and celebration of the Sacraments (Baptism and Holy Communion).
Involve all the people assembled for worship through music that is accessible, melodic and reflects the message of the day.
Employ a variety of worship styles and liturgies.
Use the Common Lectionary and Seasons of the Church year to guide our worship.
Involve all ages in the leading of worship under the direction of the Pastor.
Welcome children with special messages and activities designed to maximize their participation in worship.
Value vocal and instrumental music in a variety of styles and forms suited to the message of the service.
Children In Our Worship
Children are important members of our congregation at Christ Lutheran Church. Children of any age are welcome in our congregational worship services. Yes, they giggle, they poke, they squirm and swing their legs, because they are children. Children gift us! When noted in the bulletin, your children can attend the Children's Message, in our church lobby, during Pastor's sermon.
How can you help make worship more meaningful for children?
When you arrive, review the bulletin for new parts, etc. Sit where children can see the action of the worship: front and center.
Pray together, "Dear Jesus, help me listen. Help me sing. Help me pray. Amen."
Help your child feel welcome by using the children's worship bulletin or the worship bags available from an usher.
Encourage participation by learning the recurring parts of the liturgy (Hear our Prayer; Lord, have mercy; Apostles' Creed; Lord's Prayer, etc.).
Sing the hymns with children. Hold hymnals for those too young to read, point to words for those learning to read, etc. Follow the scripture reading.
During Passing of the Peace, greet the children in the pews near you. Make eye contact with a child after worship and tell them you are glad to see them.
If your child is restless, you may use the rocking chair in the back of the sanctuary.
A nursery is provided for children through age 4. Ask an usher for directions.