We are happy to announce that Melissa Woldman has accepted the offer as the new Director for the Preschool – effective approximately July 1. She will be moving here from out of state. The interview team was made up of teachers, parents and board members. Melissa is excited to take on this new leadership role and continue our Ministry of quality care, education, support, and faith nurturing for our children and staff.
Sarah Zell, our Interim Director, will continue in her interim position until Melissa starts, and Sarah will convert to an Assistant Director and Transitional Teacher. Sarah has blessed all of us with her dedication to the school, especially with short notice and during a challenging pandemic and school year. She excelled at keeping the ministry vital, safe, and growing. Sarah also secured several grants that helped us increase staff for the extra Covid-19 response and allowed improved family engagement technology and other initiatives and classroom materials. We are so happy that Sarah will continue here at CLCP and continue to show her deep care, compassion and God's love to our children, families, and staff at the Preschool. Please take time to thank her in the coming week for her Interim Director role as our school year draws to a close!
Thank you all for the support you have given the Preschool this year and your commitment and trust. If you have questions, I can be contacted at 317-408-3988 or or you can contact Pastor Wes.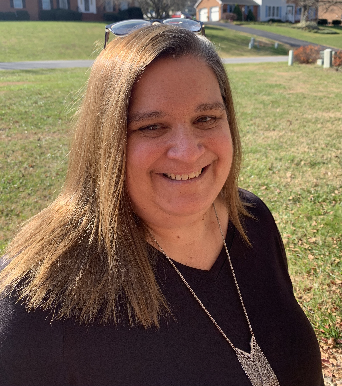 My name is Melissa Woldman and I am currently relocating to the area from Roanoke VA, with my (high school sweetheart) husband Scott and our 4 dogs. I graduated from the University of Delaware after earning a Bachelor's degree in Early Childhood Development and Education. I began my teaching career directly after college for several years before starting a family. We have two beautiful grown daughters who I had the pleasure of staying at home with for many years. While at home raising our daughters, I was able to help my husband grow our local business here in Roanoke and had the pleasure of watching it grow for over 20 years. Once our girls had grown into their teens, and able to drive, I knew it was time for me to venture out and continue with my passion of working with children and families. I quickly rejoined the work force as a director of a local childcare center in Roanoke, VA. My husband and I enjoy the outdoors and like to spend our free time kayaking, relaxing and just enjoying life together. I am looking forward to continuing the mission and growth of Christ Lutheran Church Preschool. My husband and I are very excited to join the other families as a part of Christ Lutheran Church.