See the image below for details, or click here for the full size image that you can print or save to your phone.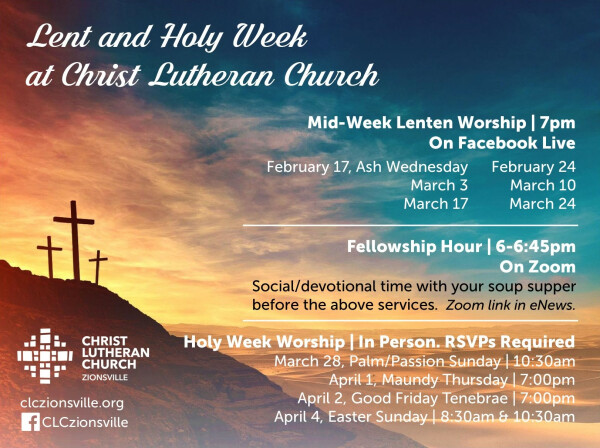 We will hold a social/devotional time via Zoom, 6-6:45pm on the Lenten Wednesdays. Join with your soup supper! Zoom link will be in our eNews.
Holy Week worship will be in person, RSVPs required. Visit the "How We Worship" page to RSVP for any of these services.