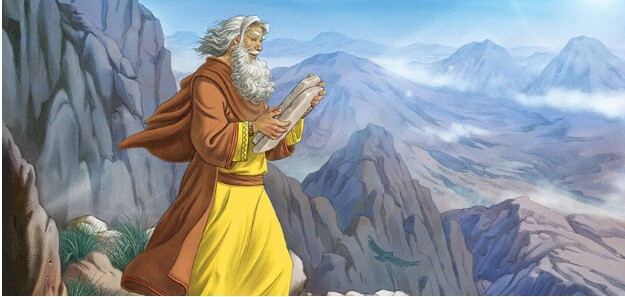 Day Two: God Gives the Commandments
Welcome to day two of Rainforest Explorers VBS! We're glad you're here. Use the outline below to guide you through the second lesson. Don't forget to send in a Flipgrid video of your child(ren) doing any of the activities!
Opening
Join us for a live opening through Zoom at 9 am (link is in your daily email)
Bible Story
God Gives the Commandments (Exodus 19:18–20; 20:1–21)
Memory Verse
You shall be My treasured possession. Exodus 19:5
Take-Home Point
My loving God gives direction.
Theme Song
Storytelling
Activities
Snack: Commandments Crackers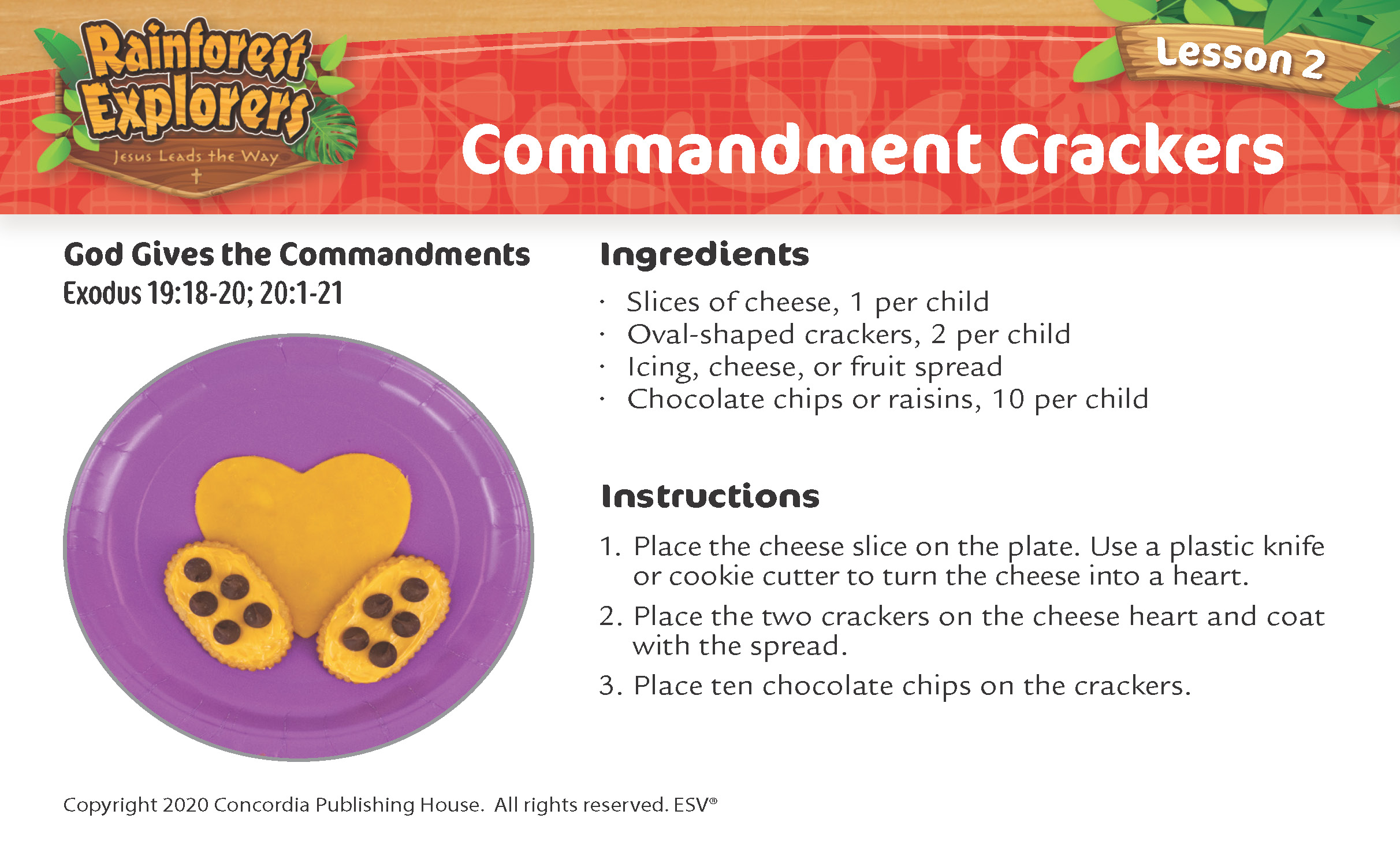 Craft: Treasured in Jesus Velvet Art (included in VBS To Go)
Coloring Page: Ten Commandments Coloring Page (included in VBS To Go)
Games
Rainforest BINGO
Materials: Included VBS To Go
How to play
Each player will pick out the board that they want

One person calls out the animal

Players mark the animal on their board

When you get three in a row yell "BINGO!"
Moses, May I?
Materials: Blindfold (can be played without a blindfold if one is not available)
How to Play
One person plays moses and the others are the children of Israel

To begin, Moses stands at one end of the room/yard, while everyone else lines up at the other end.

The children take turns asking "Moses, may I __?. For example, "Moses, may I take five steps forward?"

Moses replies, "Yes, you may, or "No, you may not do that, but you may ___ instead?, inserting a direction. Some options for Moses' directions: Take __ steps backward, take ___ giant steps forward, take __ baby steps forward.

The children move closer to Moses but are sometimes led farther away. Even if Moses makes an unfavorable suggestion, the children must still perform it.

The first child to reach Moses wins. That child then becomes Moses and a new road begins.
Discussion Questions
What are the commandments? Who wrote them?

In the game, it was tempting to cheat because the leader was blindfolded. Why is it harder to make good choices when no one is watching us?

Our wrong choices are sins. They turn us away from God. We can feel lost just like the children of Israel. How are we forgiven for our sins?
Closing