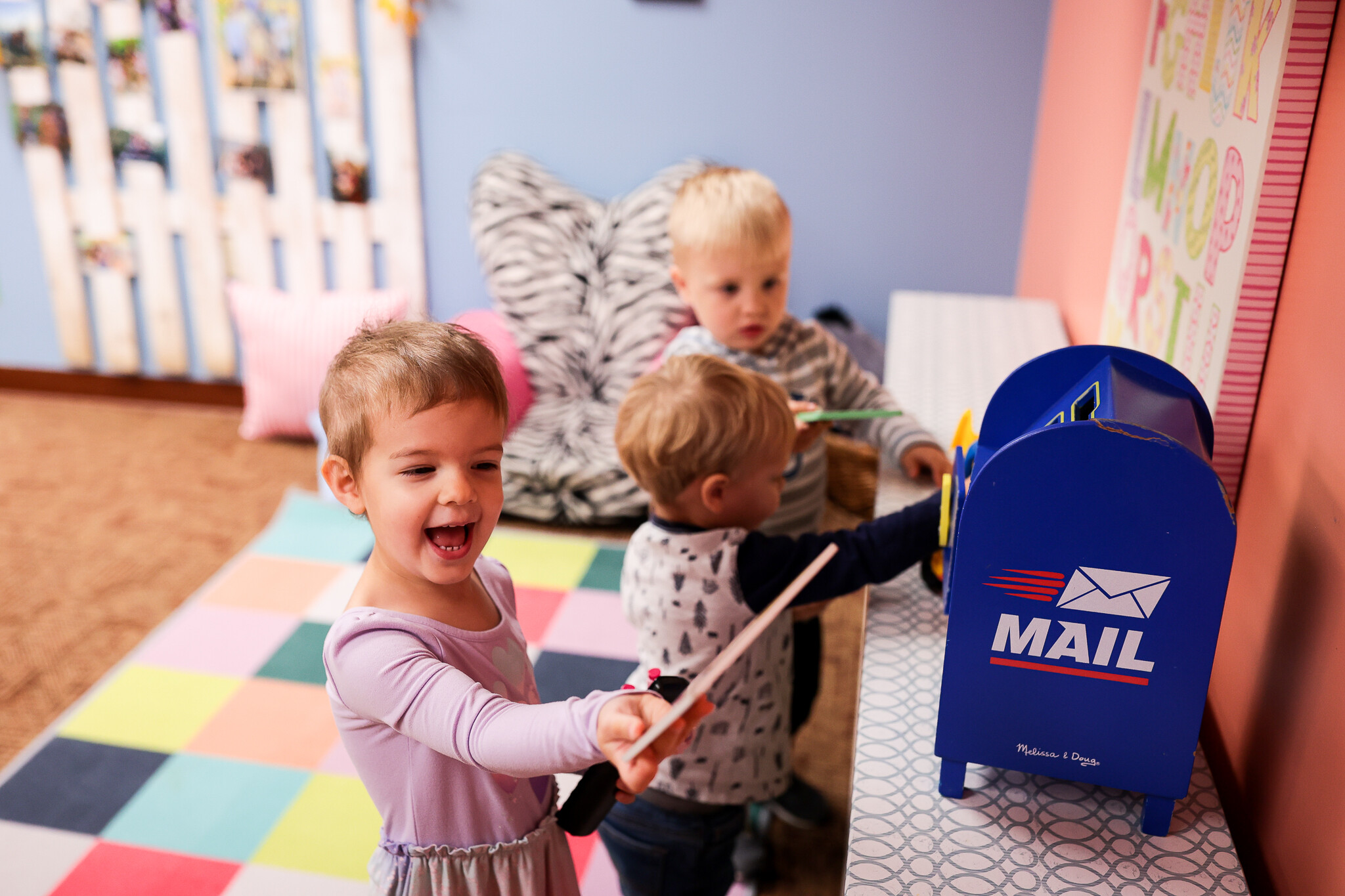 Give your child the love of Christ and a lifelong love of learning!
At Christ Lutheran Church Preschool, children experience the fullness of God's love through Jesus Christ first-hand through their teachers. We embrace the different ways that children learn, and we promote an integrated and effective approach to providing developmentally-appropriate lessons, activities, and materials. Program themes incorporate a Christian component and age-appropriate centers where children experience:
Literacy
Math
Nature and Science
Sensory Play
Art
Music and Movement
Dramatic Play
Blocks
Fine and Gross Motor Play
Our Classes:
| Class | Age Range | Maximum Class Size | |
| --- | --- | --- | --- |
| | 15 months - 24 months | 10 | |
| | 25 months - 36 months | 10 | |
| | 36 months - 48 months | 14 | |
| | 48 months + | 14 | |
| Extended Day | | | |
Goals:
Christ Lutheran Church Preschool incorporates components of Faith Alive and Zoo-phonics (https://zoo-phonics.com/), along with Indiana's Early Learning Foundations (https://www.doe.in.gov/earlylearning/foundations). We also incorporate Conscious Discipline (https://consciousdiscipline.com/), which is a brain-based social-emotional curriculum that was developed by Dr. Becky Bailey. Our preschool program:
Promotes positive self-images by helping the children understand that God loves them.
Strengthens the spiritual, physical, social, emotional, and cognitive development of the children through play.
Through play-based learning, we promote the development of imagination, creativity, self-expression, and problem solving, along with literacy and math skills.
State Certified Registered Ministry/Paths to Quality:
Christ Lutheran Church Preschool is proud to be a Registered Child Care Ministry with the State of Indiana and a Level 3 Paths to Quality Provider! For more information on registered ministries please visit http://www.in.gov/fssa/carefinder/2734.htm. For more information on Paths to Quality please visit http://in.gov/fssa/2554.htm.